Case Study.
Uruguay Presidencia
For several years, Uruguay has adopted a national strategy for digital government and is among the leading countries in the field of digital government. The Agency for Electronic Government and the Information and Knowledge Society (AGESIC) manages relationships with other public institutions, monitors and supports the implementation of government digital policies, coordinates cross-cutting projects, and manages change. AGESIC also provides a centralized mechanism for monitoring and supporting digital government projects in Uruguay.
Services
Location

Uruguay

Industry

Government

Website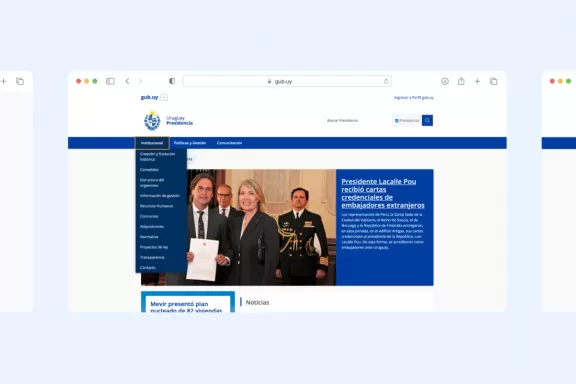 The Uruguayan government has a portal called Gub.uy, which aims to provide citizens with a single point of access to information, procedures, and services provided by various public entities. In 2022, AGESIC contracted our Drupal analysis and development services for the Gub.uy project.
As Drupal experts, we work alongside the AGESIC development team to carry out analysis and development for Gub.uy. We have adapted to the agile work methodology, following the established guidelines for the project.
Thanks to our work, we continue to provide Drupal analysis and development services for the Uruguayan government. Our team has demonstrated its ability to work collaboratively with client teams and follow established working guidelines to meet project objectives.