Case Study.
Centro Comercial e Industrial de Salto (CCIS)
The CCIS is a guild, social, and service institution that represents, informs, and trains merchants, entrepreneurs, and industrialists in the department of Salto, promoting their professionalization and encouraging their entrepreneurial spirit.
Services
Location

Uruguay

Industry

Commercial

Website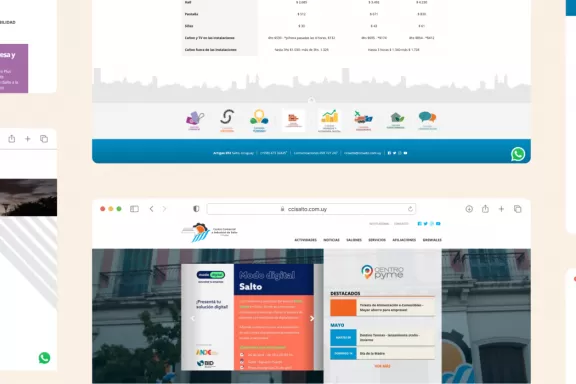 Their objective was to improve their current website both in terms of aesthetics and functionality since the members were having trouble finding information and had to communicate through email or phone, resulting in a waste of time for both parties. Regarding the contents, a migration of the contents from Joomla! had to be achieved, generating URL redirects and improving search engine optimization (SEO). The aesthetics of the new website had to follow the graphic guidelines defined by a design and communication company.
They also needed to achieve a solution that is simple and easy to use for content administrators.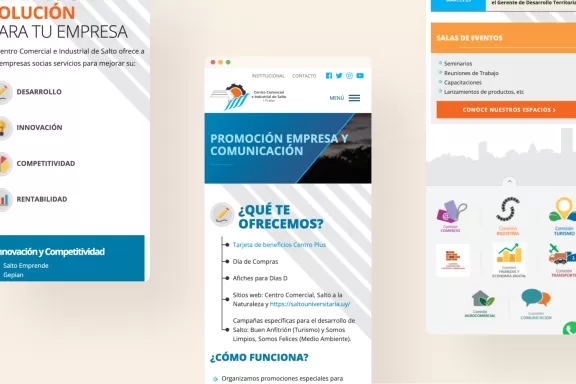 The website was developed using Drupal, creating a custom theme based on Bootstrap. Different roles were defined for content administrators according to their functions, and forms were modified to simplify the editing task. The content categorization system was improved, and a text-based search engine was implemented.
The main benefits achieved for the institution were the reduction of hours dedicated to answering inquiries, which now interested parties can directly address through the website, as well as achieving greater closeness to their members by providing clearer information about the benefits they have.